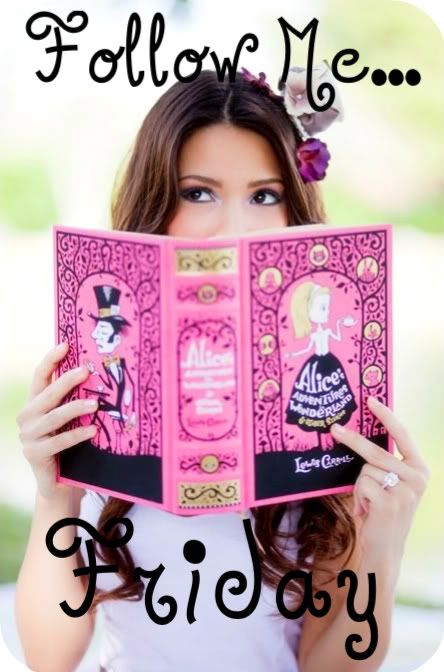 Follow Me Friday is a fun book meme hosted by the fabulous Parajunkee over at
Parajunkee's View
AND Allison over at
Allison Can Read
.
Have a book blog? You can play with us too! Just visit Parajunkee's site by clicking on LC's Follow Friday icon-- be sure you are a follower of her blog and the blog she is featuring for the week, put your name in the Linky, create your own FF post on your blog, and then start commenting and following whomever you wish!
This week's Follow Friday question:
We want to see what you look like! Take a pic with you and your current read! Too shy? Boo! Just post a fun pic you want to share.
Alright, I SWEAR I will post a new pic of me and my latest lovely book tomorrow morning, but it ain't happening tonight because I'm all ready for bed haha... In the meantime, here is an old one from an In My Mailbox post I did like a month ago!
| | |
| --- | --- |
| | PS! If you haven't read The Sharp Time by Mary O'Connell yet, or it's not on your TBR list, be sure to check it out because it was SUCH an awesome book! |
OK, so now THIS MORNING (I am so not a morning person. And yeah, it's like 11:30 lol) I havea picture of my latest book which I checked out from the library, and it is AWESOME!! So far, I am loving this book!
| | |
| --- | --- |
| Sweet Venom by Tera Lynn Childs! --> | |