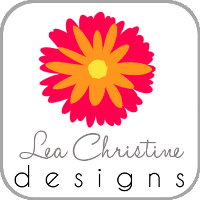 Hello lovely book bloggers! Today I wanted to show you the latest
M
A
K
E
O
V
E
R
I did for an awesome book blogger named Nette over at
Nette's Bookshelf Reviews
!
Nette was looking for a new look on her blog, even though the one she had was cute, it wasn't all that unique. She wanted to stick to the purple color scheme she already had, but she asked me to draw her a girl reading in silhouette. Silhouettes are always a lot of fun to draw! We agreed on a color scheme of purples and pinks with some gray mixed in as well.
Nette's layout needed to have that "seamless" feel to it, and I knew that I wanted to create a header with a cut-out effect. She also ordered some custom social media buttons, a custom menu bar, and custom sidebar titles for her blog widgets. I also went ahead and tried a NEW mouse-hover effect that I've never done before-- so when you hover over her menu bar, the pages glow, and when you hover over the social media buttons they change color...
Alright, so here are the final results of Nette's all-new Book Blog Makeover!
~Before~
~After!~
So you can see that the colors didn't change too much, but they are just slightly muted to give it a softer feel. I'm also really pleased with how the cut-out header turned out, and of course the new hover effect looks super cool :) What do you guys think??
I hope you will stop on over to visit
Nette's Bookshelf Reviews
and be sure to follow her! You can grab her button below as well!
*****
Are you considering a new look for your blog? Do you just need an extra little something to spruce up the look you already have? Please stop on over and see me at Lea Christine Designs by clicking on the button below-- you can check out the services I offer and all the designs I have already done!