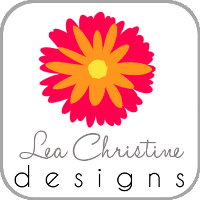 So I have been on a
M
A
K
E
O
V
E
R
rampage lately guys! This summer Lea Christine Designs has been super busy giving awesome book blogs some fabulous new designs, and as always, I love getting to share with you guys the latest design makeovers that I've done. Here is today's!
Cassie is the book blogger behind
The Anfractuous Bookaholic
, and let me just tell you, she was practically bursting with amazing design ideas for her site. She was looking for something that was both elegant and girly, but with a little bit of an edge to it as well. She loves the colors of purple, blue and hot pink so we decided to work with a very girly and glam color scheme. For her header design, Cassie wanted an ethereal look with a fairy-like girl wandering in a magical forest scene at night, lost in a book. But she also wanted her fairy to be a little edgy, so we put her in jeans and a black corset top. Here is the final design of Cassie's header!
And now-- so you guys can see the transformation-- here are the before and after shots of Cassie's blog :)
~Old Design~
I am so in love with the color scheme that we ended up using for Cassie's new look- every time I visit her site now, I just have to give a happy little sigh over the prettiness of the colors lol! We also simplified and streamlined the design a bit so that the focus could be on her new header. I hope that you will stop on over to visit Cassie and follow her fabulous YA book blog-- and let her know what you think of her brand new design!
Want to grab a button from Cassie? Here it is!
*****
Are you considering a new look for your blog? Do you just need an extra little something to spruce up the look you already have? Please stop on over and see me at Lea Christine Designs by clicking on the button below-- you can check out the services I offer and all the designs I have already done!