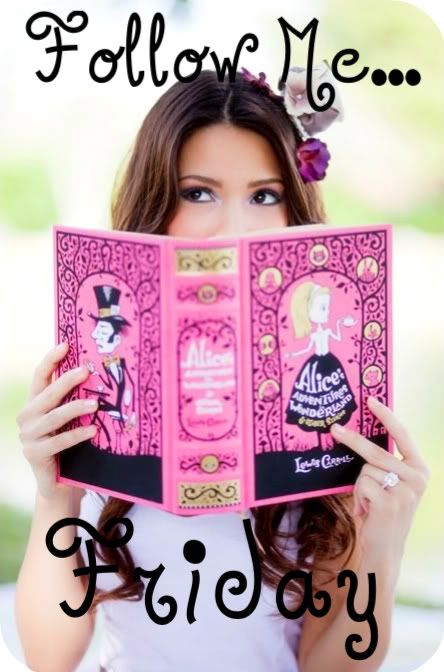 Follow Me Friday
is a fun book meme hosted by the fabulous Parajunkee over at
Parajunkee's View
AND Allison over at
Allison Can Read
.
Have a book blog? You can play with us too! Just visit Parajunkee's site by clicking on LC's Follow Friday icon-- be sure you are a follower of her blog and the blog she is featuring for the week, put your name in the Linky, create your own FF post on your blog, and then start commenting and following whomever you wish!
This week's Follow Friday question:
It's that pesky magic book fairy again! She has another wish: What imaginary book world would you like to make a reality?
My Answer:
Obviously the world of Harry Potter, but since everyone is going to say that, I did just finish reading The Iron King by Julie Kagawa and it was freaking fantastic-- the world-building in this book was absolutely mind-blowing. It was one of those books that you read and can then picture and play in your head long after you've finished it. The faery world of The Iron King was both dark, magical, eerie and intoxicating-- I loved it!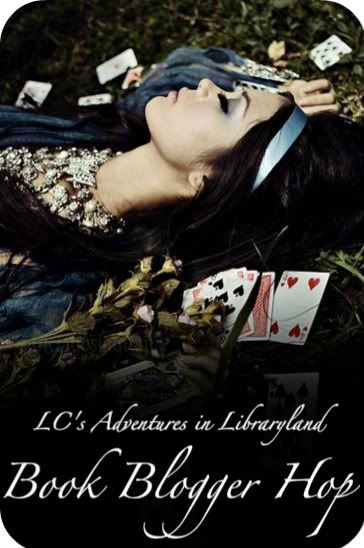 The
Book Blogger Hop
is a weekly meme for all of us awesome book bloggers, where we get to chat about all things "Bookish" over the weekend! It's hosted by the lovely Jennifer over at
Crazy for Books
. Feel free to click on LC's Book Blogger Hop icon to join in this week's Hop! ------->

~THIS WEEK'S QUESTION~
As a blogger, how do you introduce yourself in your profile?
I have a separate "About Me" page on my blog because I think it's important for my readers to know who it is they are reading posts from... In it, I talk a little bit about my career as a librarian and then I talk about what else I love to do in my spare time when I'm not reading or blogging. There are also a few pics of myself and family, which I think gives my blog a personal touch :)

Thanks for stopping by everyone, and have a great weekend!!